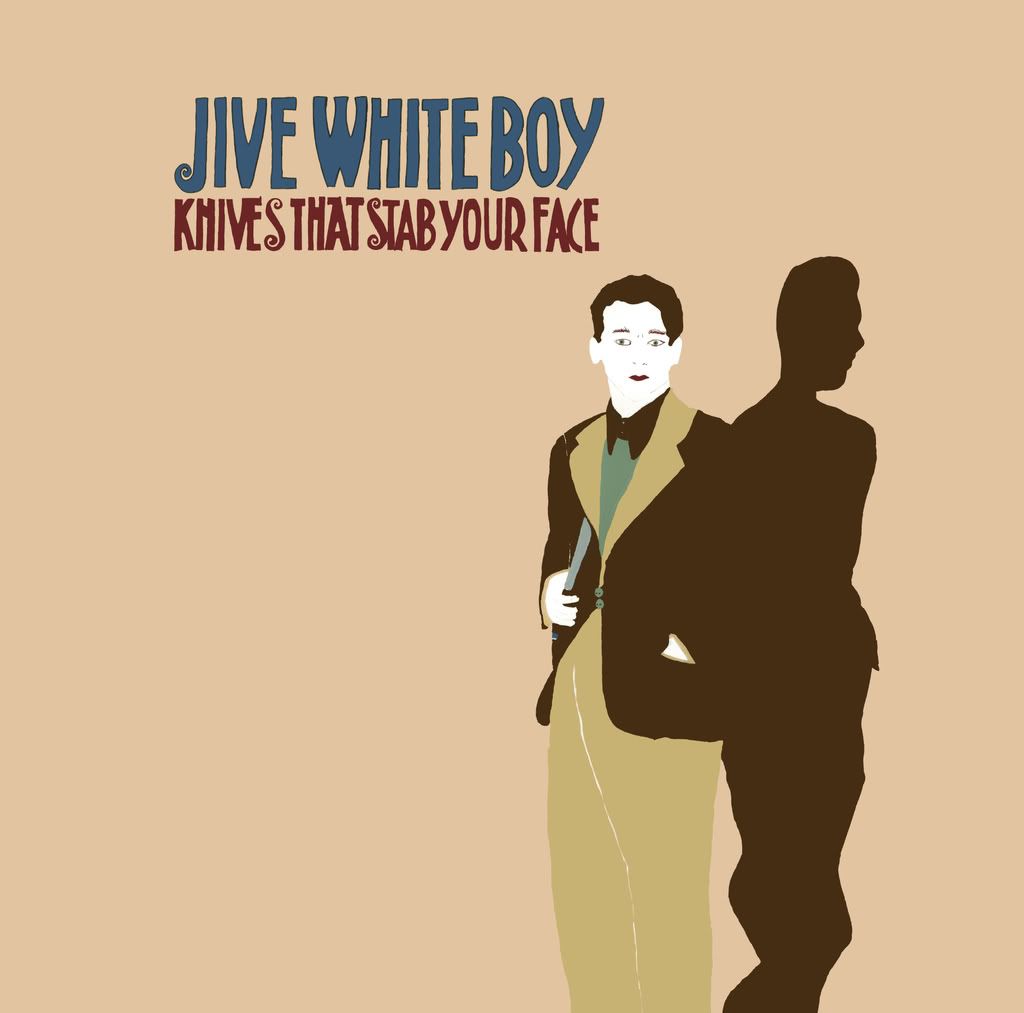 First approached by Brian of Jive White Boy (don't let the name throw you) through my myspace page to illustrate his debut album, I held zero reservations as this has always been a dream of mine.

Part Eliott Smith, part Leonard Cohen, this local Portland singer songwriter's music is darkly folky, sweetly biting. A fan of Art Deco and Art Nouveau style, he felt my illustrations lended a classic yet slightly sinister quality to his indie rock musings.

The inspiration came from listening to his songs on repeat whilst sketching. The 1920s Jazz Age style image seemed an appropriate one and was also reminiscent of Brian himself. The CD should be available sometime this summer, hopefully in a wide release (or at least it may be purchased globally through the internet; I will provide a link on this site when it is released).




















I am most proud to present this illustration as well as the back cover song list (all fonts wrought completely by hand in the Art Nouveau style of the early 1900s and of my own alphabet, of course) as it has been long in the making. I can't wait to see it on the CD itself. A dream come true. Thank you so much, Jive White Boy.