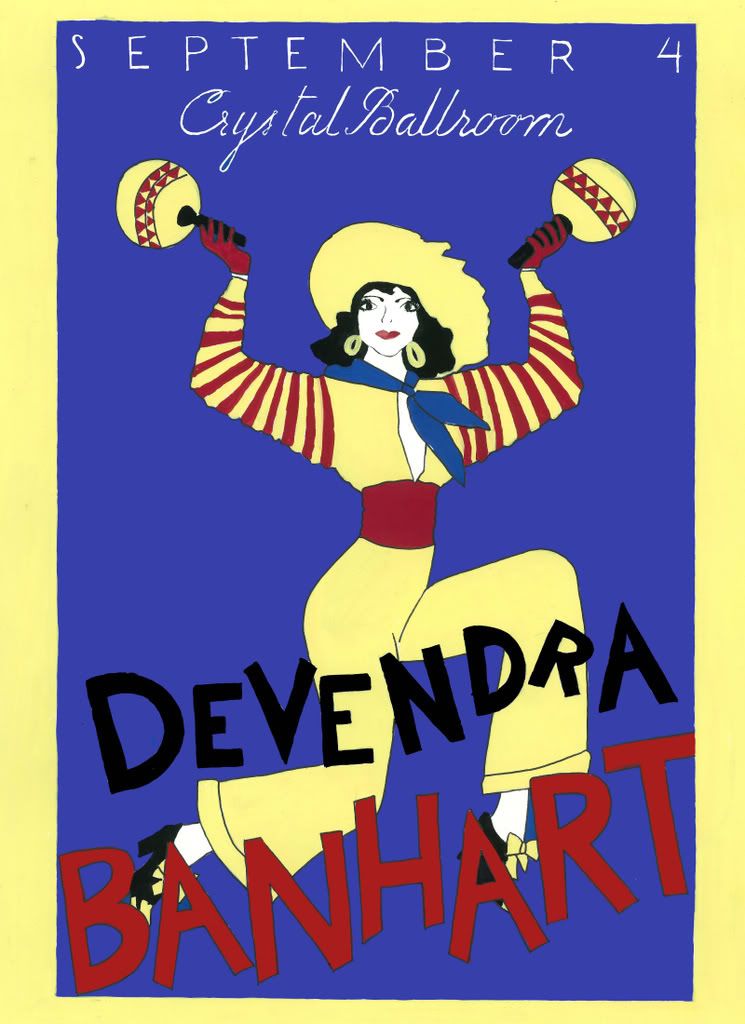 I love Spain. I've been to Barcelona and Sevilla--the north and the south. Two distict cultures, languages, buildings and cuisine. The history of this crumbled empire is palatable. In Barcelona I bought boots; in Seville I enjoyed Flamenco.

Our trip to Seville was on the last leg of our Moroccan sojourn. Having forgot the iPod on the couch of Brooklyn friends, we had but six CDs bought at the Rough Trade store on Portobello Road in London. Out of those six, my favorite was Devendra Banhart's Cripple Crow. A snippet of Cripple Crow renders visions of great Moorish architecture and bright green palm trees.

I realized my connection to Devendra Banhart through my trip to Seville. Thus when asked to do a concert poster for Devendra Banhart's Crystal Ballroom show in Portland I paid homage to his freak folk stylings through my own visions of Spanish celebration.

Combining the chic Art Deco of Gaudi's Barcelona and the rococco of the Moors, I set to work on an image I felt both captured his music, his language and my own memories.